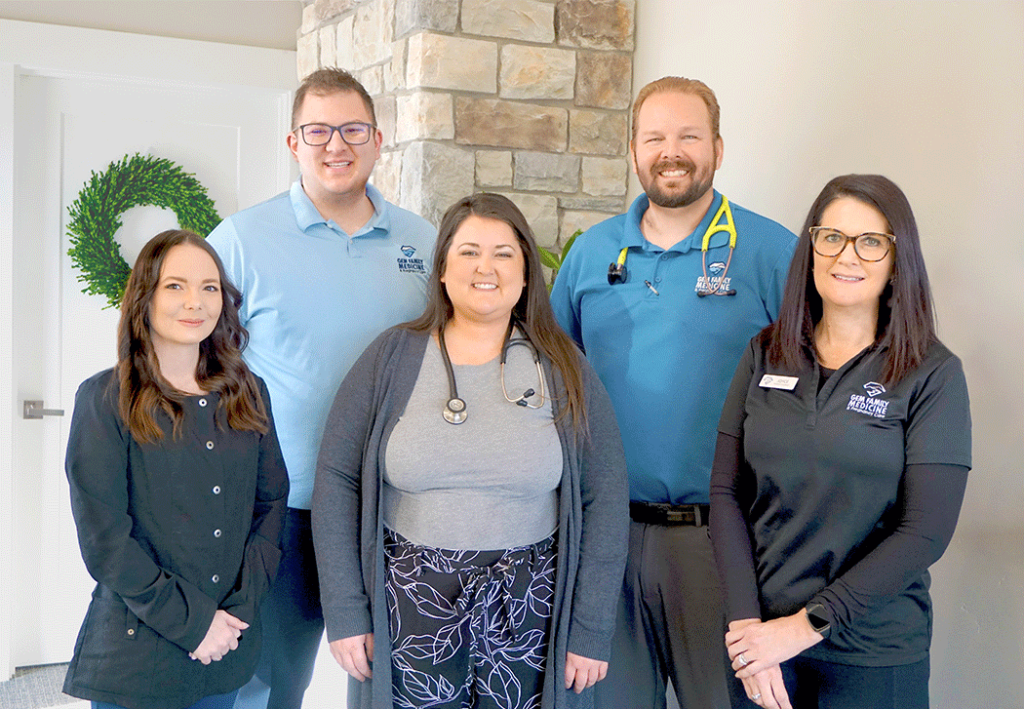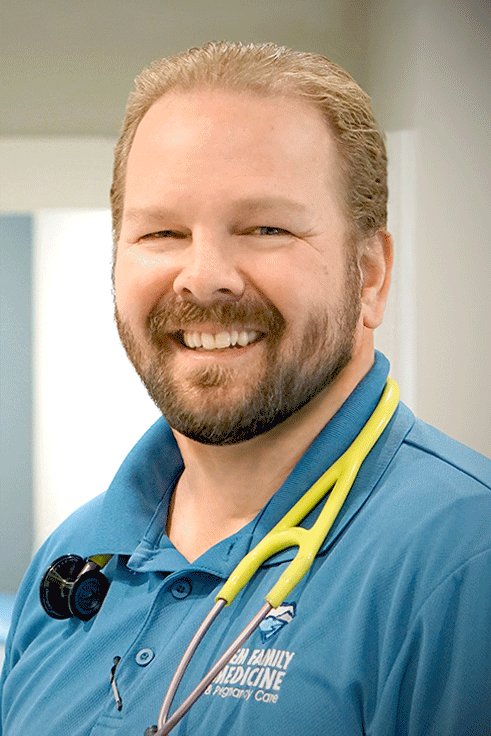 Dr. Jonathan Barrus, D.O.
Dr. Barrus is an Emmett native and attended medical school at Western University in Pomona, CA. He completed a Family Medicine Residency with Idaho State University in Pocatello, Idaho. He is also certified in Surgical Obstetrics to perform c-sections, and completed a one-year teaching fellowship in Osteopathic Manipulative Medicine. Following residency, Dr. Barrus worked as a hospitalist handling inpatient and ICU care at St. Alphonsus Medical Center in Ontario, OR, and directly treated critical patients throughout the COVID-19 crisis.  He was able to accomplish his lifelong goal of returning to Emmett to practice family medicine in his hometown.
Dr. Barrus has a special passion for delivering babies, and focuses on providing quality pregnancy care for expecting moms in Gem County. He is currently one of two doctors practicing in Emmett who is certified to perform c-sections. He also loves working with children and teenagers, and spends much of his free time volunteering with the EHS basketball and tennis teams.
Dr. Barrus is married and has 6 wonderful kids.  He served an LDS mission in Apia, Samoa, and has volunteered for medical service trips in Haiti, Peru, and Samoa. He enjoys sailing, downhill mountain biking, skiing, and a good construction project.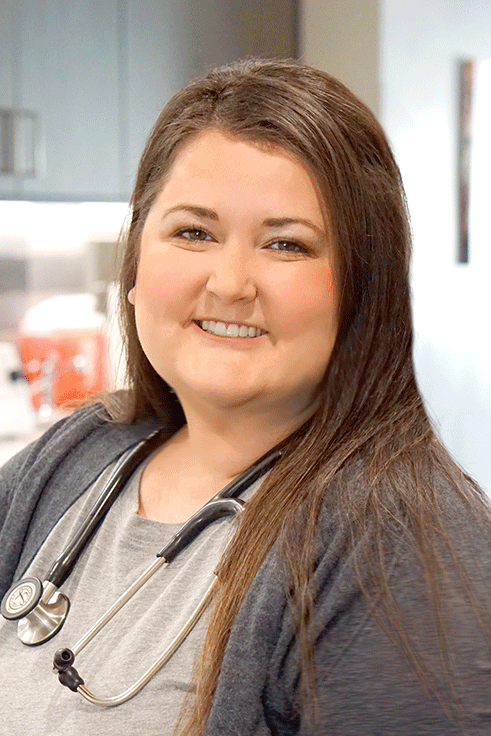 Des was born in Boise and graduated cum laude with her Bachelors in Kinesiology from Arizona State University.  She completed her Masters in Physician Assistant Studies from Massachusetts College of Pharmacy and Health Sciences and became certified by the National Commission on Certification of Physician Assistants (NCCPA). Des completed her rotations all over the Greater New England Area, but wanted to return to Idaho to practice healthcare in a rural setting.
Des genuinely loves primary care and urgent care because it gives her the opportunity to form relationships with her patients and grow along with them.  She strongly believes that medicine is both a science and an art,  and doesn't believe in "cookie cutter medicine." Des strives to meet patients where they are at, and believes healthcare decisions need to be made jointly between patients and providers. She is passionate about patients taking an active role in their healthcare, and connecting patients with the resources they need to be successful with their health.
On the weekends, Des has a never-ending list of home renovations that keep her busy, mixed with plenty of DIY projects and Pinterest fails! Des comes from a large family and enjoys spending time with them.  She also loves boating, jet skiing, and live sporting events– especially baseball.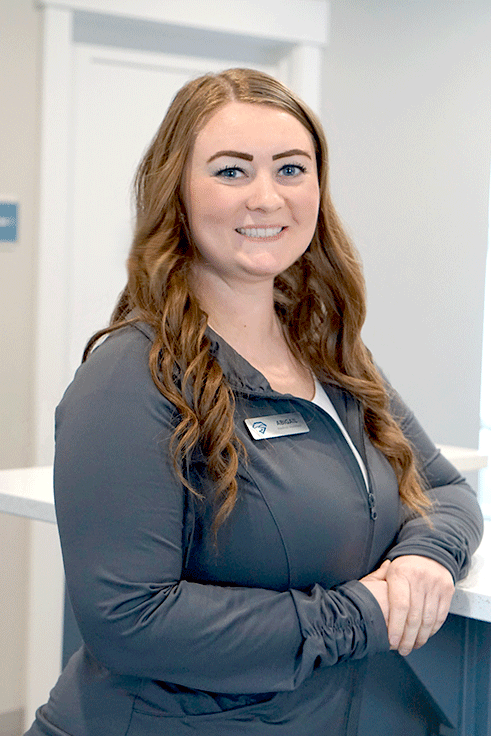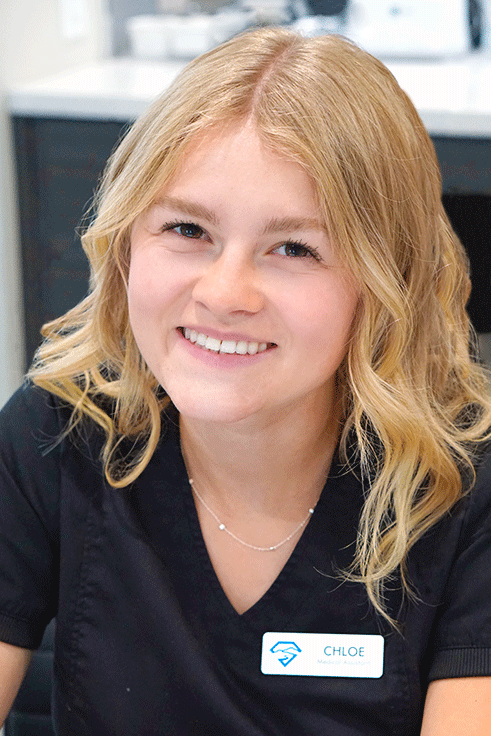 Chloe Thayn, Summer Intern
Trevor Buck,
Practice Administrator